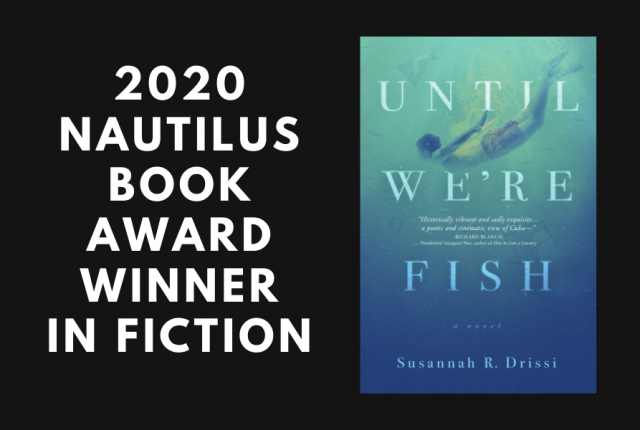 Susannah Rodriguez Drissi's novel Until We're Fish (Propertius Press, 2020) was recently selected as the 2020 Nautilus Book Award Winner in Fiction.
An international book prize, Nautilus Awards honor "Better Books for a Better World." The core mission of the Nautilus Awards is to celebrate books that support positive social change, social justice, conscious living and spiritual growth; "books that inspire and connect our lives as individuals and global citizens"; and "books that transcend barriers of culture, gender, and class.
Other distinguished Nautilus Award winners include Barbara Kingsolver, Barbara Brown Taylor, Anne Lamott, Louise Erdrich, Desmond Tutu and Thich Nhat Hanh, Eckhart Tolle, His Holiness the Dalai Lama, and Malala Yousafzai.
Winners will officially be announced in May.