In Memoriam
Sonia Maasik

A graduate of Fairleigh Dickinson (B.A. 1976) and Johns Hopkins University (M.A. 1978), Sonia Maasik came to teach in UCLA Writing Programs in the fall of 1981, the second year of the Writing Programs' existence. Teaching both lower and upper division composition classes, including business writing and writing for science majors, for many years, Sonia added T.A. training and mentoring, along with the administration of Writing Programs' teacher training program to her pedagogical repertoire in the 1990s, which she continued until her retirement in 2020.
A prolific author-editor of college-level composition textbooks, Sonia joined nine of her UCLA colleagues to create the early cross-disciplinary writing text Making Connections Across the Curriculum: Readings for Analysis in 1986 (Bedford/St. Martin's), and then turned to cultural studies with the publication of Signs of Life in the U.S.A.: Readings on Popular Culture for Writers (Bedford/St. Martin's, first edition 1994), joining with her husband, Professor Jack Solomon from California State University, Northridge, to create the first semiotics-based composition textbook, a book that also firmly established the thematic use of popular culture in composition classrooms across America. At the same time, while composing the first five editions of Signs of Life, Sonia also co-wrote and edited with Jack Solomon three editions of California Dreams and Realities: Readings for Critical Thinkers and Writers (Bedford/St. Martin's, first edition 1995), which was the first thematic composition textbook devoted to California life and culture.
The story behind what would become thirteen collaborative textbook projects for Sonia over a period of over twenty-five years provides an illustration of how writing begets more writing, for Signs of Life in the U.S.A. was originally conceived as an extension into the composition classroom of Jack Solomon's The Signs of Our Time: The Secret Meanings of Everyday Life (Harper & Row Perennial Library, 1990), while the publication of Signs of Life itself led the President of Bedford Books to ask Sonia and Jack to create a new cultural studies textbook just for California students. This request came via telephone just as the first edition of Signs of Life was coming off the presses, and Jack took the call. "I have good news and bad news," Jack told Sonia when she returned from a full day of work at the Writing Programs that night. "The good news is that we have a new textbook contract. The bad news is that it has to be finished in six months."
When not teaching, mentoring, administering, authoring and editing, Sonia enjoyed raising and nurturing her many beloved cats and dogs in the natural surroundings of her mountain homes in the Santa Monica Mountains and the Tehachapis, and was also an inveterate jigsaw puzzle assembler and crossword puzzle completer.
Tributes to Sonia Maasik
I wasn't looking for a mentor when I came to Writing Programs but I found one in Sonia, whose wisdom I sought often during four quarters of teaching English comp. Her advice was always thoughtful and encouraging, and it was so sweet that she served snacks when my mentorship group met in her office. She had a warm presence and a slightly squeaky voice that I loved. I enjoyed trying to make her laugh, which frankly wasn't all that hard. I'm grateful that I knew her and sorry she was taken from us so soon.   —Andrew Watt
Sonia was encouraging and supportive, and I'm truly grateful for that. She was also kind, helpful, and wise. I am especially thankful for all the advice and knowledge she shared with me when I was applied for a teaching position. She reviewed my job materials and helped me be even more confident when I applied and interviewed for the position. The experiences I gained from teaching English 3W and the graduate student teacher preparation course she facilitated all left a powerful and positive impression on me. Sonia touched my life in a meaningful and memorable way.   —Leigh-Michil George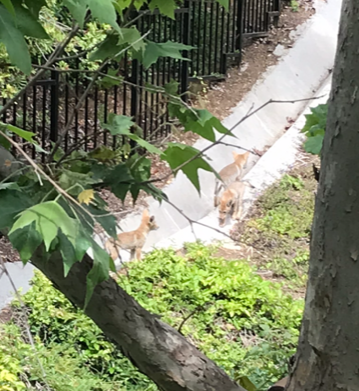 Dr. Sonia Maasik taught one of my favorite undergraduate courses, on technical writing, when I was an ex-electrical engineer and wanna-be something-unknown-that-involved-reading-and-writing. She guided my attempts at teaching when I was a graduate student. When I became a lecturer, Sonia was my mentor and colleague in Writing Programs, always deliberative and thoughtful, humorous, and patient. She listened, paused, and took a breath before speaking, but then gave strong and clear statements of her own views. Sonia combined kindness, open-mindedness, and very high expectations–characteristics that make an excellent teacher and that I, for one, will continue to try to emulate. Last but not at all least, Sonia loved animals, and she took as much pleasure as I did in the coyote pups that were raised on the hill behind my house one season. When I see young coyotes, I think of Sonia. When I struggle to respond to a student's question or understand their point of view, I pause, take a breath, and ask myself how Sonia might respond.   —Dana Cairns Watson
Narrative is my métier, so I have two stories to share:
One summer day in New Jersey, Sonia once told me, a delivery person arrived at her home and asked for "Miss Maasik"–until she appeared kid-dirty from her play, not knowing that she was a child. The delivery was a case of yogurt (Dannon, I think), in response to a letter she'd written the company, angry that her favorite yogurt flavor had been discontinued. The company didn't reinstate the flavor, but Sonia had learned that writing has no small power.
The summer my boy, Max, was born, lots of Writing Programs folk came to visit our little family, and—women and men—they all wanted to hold the baby. With years of babysitting behind her, Sonia knew how. And on that afternoon on that sofa, for the first time that I'd seen, Max smiled. More than a little jealous, I still wasn't surprised.   —Jennifer Westbay
If you would like to offer a tribute to Sonia, you can do so here.
The Sonia Maasik Memorial Prize for Graduate Instructors of Writing
The Sonia Maasik Memorial Prize for Graduate Instructors of Writing honors Sonia's dedication for over thirty years to undergraduate writing instruction and the key role she has played in mentoring graduate writing instructors. Click here to read about the 2020-2021 winner of the Maasik Prize.