Writing Programs Presentations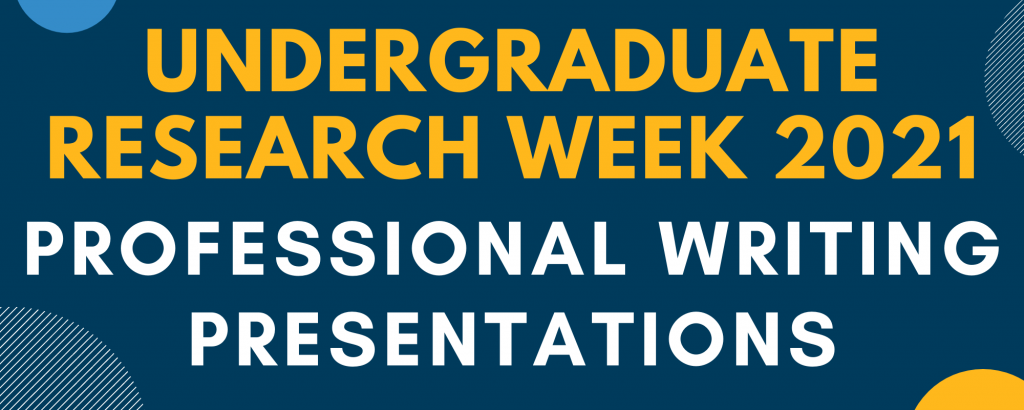 The following playlist contains videos created by students from the Professional Writing Minor for Undergraduate Research Week 2021.

It includes seven Professional Writing presentations: Designer Divas (Presenters: Kaelyn Shurtz, Linh Vo, and Isabel Wong), Elysium 2099 (Presenters: Iliana Resendiz, Jorge Caballero Naranjo, and Temo Sandoval), It's a Bug's Strife (Presenters: Kaylee Elijah, Lauren Kim, and Michelle Kim), The History of Dance Notation (Presenter: Kathlene McGovern), History of Numbers (Presenter: Ida Funke), Courtly Women and Illuminated Manuscripts in Late Medieval France (Presenter: Vivian Nguyen), and Dean's Prize-winning Winds of Otaku: Anime Conventions as Forums of Globalization (Presenter: Isabel Wong). 


You can also click here to view the playlist on YouTube.