Contact Us
People
Campus Address
UCLA Writing Programs
146 Renee and David Kaplan Hall
PO Box 951384
Los Angeles, CA 90095-1384
Mailcode:138405
Phone: 310-206-1145
Visiting Us
UCLA Writing Programs is housed on the 1st floor of Kaplan Hall, which is just southeast of Royce Hall, UCLA's iconic landmark. Kaplan Hall is one of the four buildings that constituted the original UCLA campus when it opened in 1929; the other three which also surround the beautiful Royce Quad are Royce Hall, Haines Hall, and Powell Library.
The location of Kaplan Hall can be viewed on the map below or on the UCLA interactive campus map.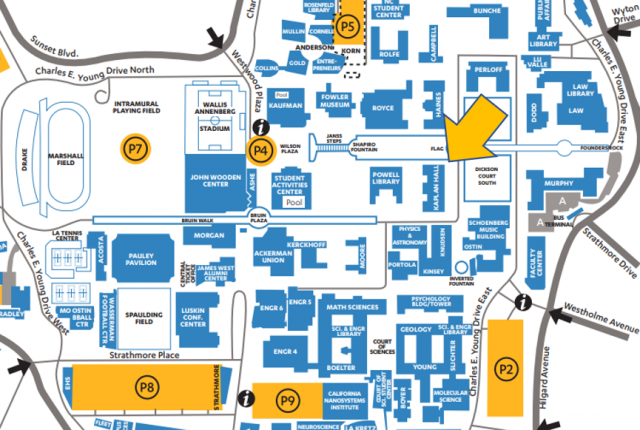 For directions and parking information, click here.
For more information about visiting campus, click here.